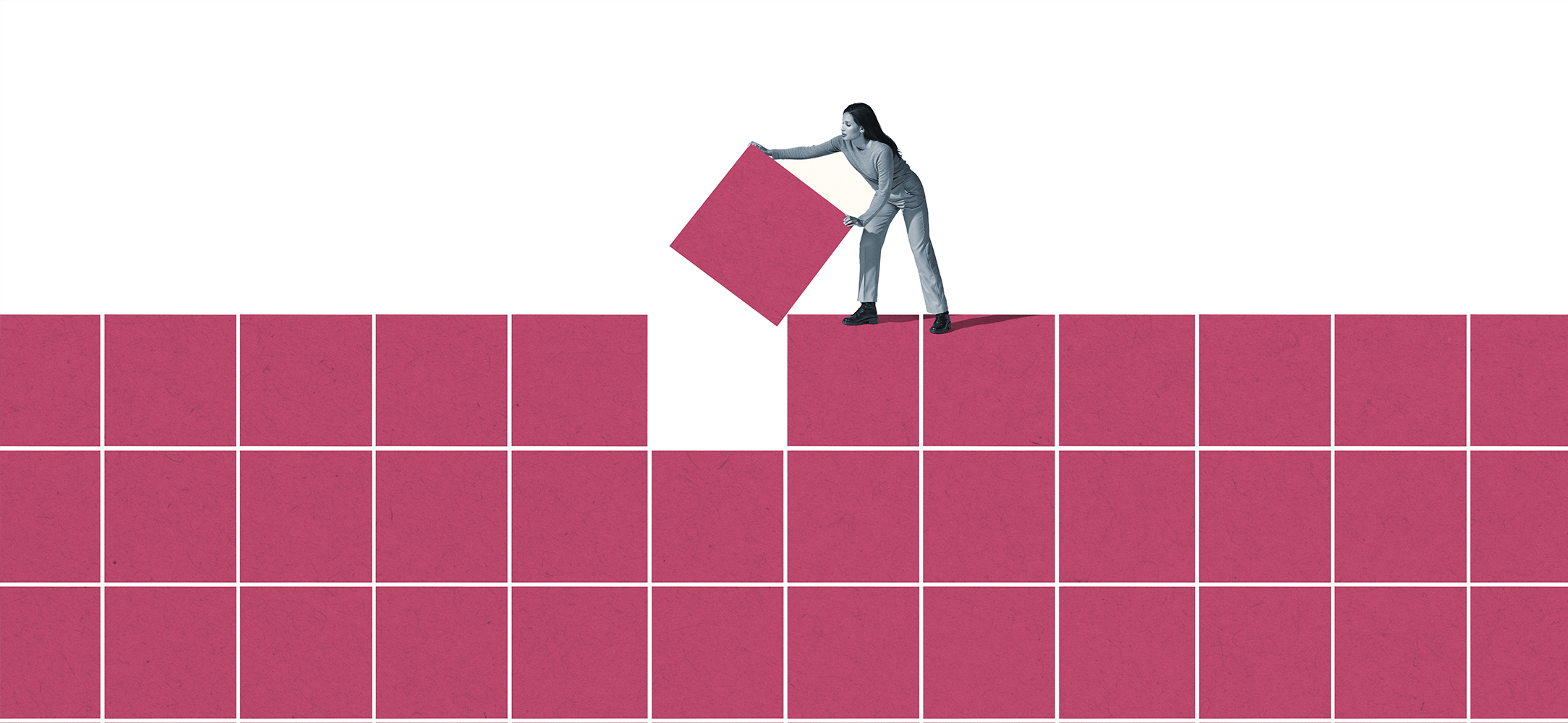 When I was director of the Office of Professional Responsibility, one of the most frequent questions I received from tax professionals around the country was: "How do I know when I have done enough due diligence?" The ultimate answer: "It depends," should not surprise anyone.
So, what is due diligence? And when have you done enough? When you buy a car, rent a vacation home, or select a doctor or dentist, you do some form of due diligence. Maybe you check the internet for reviews, or you look at Consumer Reports ratings for cars. That is the unconscious kind of due diligence we do all the time. When we feel we have all the information we can get about the product or service, we prioritize the relevance of the information and make a reasoned decision.
When we are advising our clients, Circular 230 requires this same level of diligence.i We mature in our knowledge and thinking as we grow in our practices. We learn how to evaluate both our clients and the information they give us. Tax professionals are never mere receptacles of information. We are advisers and, if you will, counselors to our clients. As such, we are obliged to evaluate and assess the information we are given in order to assist our clients in their decision-making processes.ii
Diligence as to Accuracy
Depending on how one counts, there are no fewer than five regulatory paragraphs in Circular 230 that address some level or stage of the due diligence process.iii It is a statement in and of itself that over the years, the Internal Revenue Service (IRS) has expanded from a single general due diligence provisioniv to multiple regulations addressing specific aspects of due diligence as they arise in the tax practice context. As director, I felt that the only provision that was needed to address 90 percent of the due diligence transgressions under Circular 230 was §10.22, Diligence as to Accuracy. The rest of the due diligence sections merely spell out the concept in greater detail for specific practice situations (e.g., preparing a tax return, giving tax advice).
So, what does §10.22 say? It admonishes those individuals subject to Circular 230v to exercise due diligence throughout the course of their dealings with clients, and with IRSvi personnel. Three types of activities are identified in the regulation: 1) when an individual is "preparing or assisting in the preparation of, approving, and filing tax returns,vii documents, affidavits, and other papers in connection with [IRS] matters;" 2) when an individual is making oral or written representations to Treasury personnel; and 3) when an individual is making oral or written representations to a client in connection with "any matter administered by the [IRS]."viii Subject to the more specific due diligence obligations contained in sections 10.34 and 10.37, §10.22(b) also articulates a "safe harbor" defense for those who might rely on the work product of others such as an employee, another tax professional, an appraiser, etc. The safe harbor is available only if an individual can demonstrate that reasonable care was used in engaging, supervising, training, and evaluating the person whose work product is being relied upon. If the safe harbor is successfully invoked, an individual will not be held accountable for any errors resulting from the reliance – due diligence will be presumed. The adage of the "buck stops here" can be circumvented by hiring/engaging competent staff/other professionals; by supervising and training employees sufficiently; and by evaluating the work product that comes from others with a reasonable level of scrutiny.
But what is the due diligence expected in §10.22? The term is not specifically defined in the regulations. However, the term permeates the legal and business worlds. Lawyers and business people do their due diligence before finalizing a contract, a business deal, or before engaging in any major transaction. Due diligence is a process by which one evaluates the decisions to be made, the risks being taken, and the costs versus the benefits of specific options. The purpose in conducting due diligence is to investigate facts, circumstances, and actors sufficiently to enable one's self, or those being advised, to make informed decisions about actions to be taken. This means any due diligence should be conducted with an eye toward enhancing the amount and quality of information available to the decision maker, and to ensure that the available information is used methodically in the decision-making deliberations, including a cost-benefits analysis and risks associated with
alternative choices.
It seems the concept of due diligence entered legal lexicon as a term of art with its inclusion in the Securities Act of 1933. A "safe harbor" defense for broker-dealers
accused of making inadequate disclosures to investors with respect to a purchase of securities required the broker-dealers to demonstrate they exercised due diligence in the investigation of a particular security to be sold, and that they made full disclosure to any potential investor of what was uncovered during that investigation. Recognizing the value of such a defense to lawsuits by disgruntled investors, the concept was institutionalized by the securities industry relatively quickly and, as we see in Circular 230, migrated to other types of professional advising activities to such an extent that it has become a separate area of professional
expertise for those in accounting and auditing practices. The concept of "know your client" as adopted in United States banking regulations, including the Fair and Accurate Credit Transactions Act (FATCA) of 2003 provisions, also is based on this expectation of the professional's due diligence. How do these concepts play out in the tax arena?
In tax practice, due diligence first comes into play (or should) as the initial process in which the tax professional engages to get to know the client and the nature
of the services sought. Thereafter, the tax professional engages in ongoing due diligence to assure an up-to-date picture of the client and the facts. Initial due diligence should occur with every new client as the tax professional learns the facts necessary to perform the services for which she or he is being engaged. Obviously, the factual inquiry will be different for the preparation of an income tax returnix than for a merger transaction opinion.x Determining the degree and sufficiency of the due diligence investigation is part of the tax professional's responsibility.xi This is the essence of §10.22(a)(1).
Tax professionals who fail to ask probing, detailed questions about a client's facts, situation, goals, intentions, etc., is doing themselves, and the client, a disservice. It is not prying to expect a client to respond to inquiries reasonably intended to provide the tax professional with sufficient information from which to make reasonable recommendations for the client's informed consideration. It is also good practice to make a written record of the relevant information identified and (as appropriate)
discussed with the client. This is the essence of §10.22(a)(3). Accepting all representations made by a client without question will almost never be adequate due diligence.xii
An element of due diligence that is unique to tax professionals appears in §10.22(a)(2) – ensuring that oral and written representations made to the IRS are correct. It is a concept which results from the tax professional's dual responsibilities to clients and to the system of tax administration. It is crucial to the process that "truths be told." And failures to provide correct information to the IRS can result in disastrous results for the tax professional and/or the client.
Ongoing due diligence requires the professional to take reasonable steps to ensure relevant factual information has not changed from one year to the next (or maybe from one week to the next), or from one transaction to the next. So, a return preparer might not have to ask to see a child's Social Security card every year, but inquiring as to the existence of a foreign bank account on an annual basis is appropriate due diligence. A client who uses last year's numbers, increased by a random 10 percent, for a current year Schedule C is causing a problem for him/herself and the tax professional. The tax professional will be participating in preparing a return that is misleading (at best) and fraudulent (at worst). Due diligence requires the professional to educate the client on the importance of accuracy in the tax return and to tease out the correct facts or data to ensure that the tax professional (and the client) is signing an accurate return. It is never a defense to say the client is solely responsible for the entries on the tax return. If that were the case, both signing and non-signing return preparers would be irrelevant to the tax return preparation process. The tax professional is expected to make further inquiry with respect to information received from the client which appears to be incorrect,
inconsistent with other known relevant facts, or incomplete. Nor can the tax professional ignore the implications of information received or already known.xiii This ongoing due diligence is a critical aspect of providing solid professional tax services.
As director of the Office of Professional Responsibility, I observed myriad varieties of due diligence failures. Most could be distilled down to either a lack of communication with and/or a failure to manage the client; sloppy or lazy thinking; or, incompetence (not knowing what you do not know). The standard for judging due diligence is essentially what another competent tax professional would have done, thought, or said in similar circumstances. This is a national standard and is based on the objectively reasonable tax professional, not the subjective beliefs of the individual tax professional.xiv
The final prong of the due diligence exercise is articulated best in §10.37 of Circular 230. While purporting to address only written advice, the provisions in that section serve as a helpful synopsis to ensure that all relevant and available information is obtained and used appropriately in the decision-making deliberations by both adviser and client. The section tells us that it is all about behaving "reasonably" – again, an objective, not subjective exercise, with the final step consisting of applying the appropriate legal principles and concepts to all known relevant facts and all reasonably assumed future facts. The facts must fit the law – recrafting facts
to fit the law after-the-fact will never sustain a challenge and is not adequate due diligence. You may have seen this kind of advising in tax shelters when a cookie-cutter scheme is sold wholesale to clients who lack the facts to support the tax treatment being espoused in the opinion. This is tantamount to selling a recipe without knowing whether the cook has the proper ingredients.
Conclusion
Whether it is in connection with the preparation of a tax return or the crafting of a multinational tax transaction, due diligence requires diligent fact gathering; use of assumptions only if reasonable; further inquiry when facts are incomplete, inconsistent with other facts, or contradictory to other information known to the professional; no willful blindness; and reasoned application of all relevant law to all the relevant facts. Only then will the decision-making deliberations result in a defensible and sustainable choice for the client.
End Notes
i A practitioner must possess the necessary competence to engage in practice before the [IRS]."
ii Sometimes the due diligence we are required to do is evaluate the veracity and trustworthiness of the client.
iii See 31 C.F.R. Subtitle A, Part 10, (hereafter "Circular 230") Sections 10.22 (Diligence as to Accuracy); 10.34 (Standards with respect to tax returns and documents, affidavits and other papers); 10.35 (Competence); 10.37 (Requirements for Written Advice); and 10.51(a)(13) (giving false opinions). All citations are to the version of the regulations issued effective June 2014.
iv 31 C.F.R. § 10.22. § 10.1(a)(1).
v Because of the current state of the law regarding the definition of a "practitioner", I am avoiding adding to the confusion by not using that reference. There are many people subject to Circular 230 based on their specific activities, some are not defined in the Circular as "practitioners". I intend this discussion to encompass any of these types of people at the relevant times.
vI Hereafter "IRS".
vii In light of Loving v IRS, 742 F.3d 1013 (D.C. Cir. 2014) and Ridgley v. Lew, 55 F. Supp. 3d 89 (D.D.C. 2014), there is a superficial argument to be made that this portion of the provision no longer applies to "mere tax return preparers". Enrolled Agents and Annual Filing Season Return Preparers should not take comfort in that argument. The entirety of Circular 230 applies to them by the very nature of their licensing.
viii 31 C.F.R. §10.22(a).
ix "A practitioner may not willfully, recklessly, or through gross incompetence" sign, or advise taking a position on a tax return if s/he knows the position 1) lacks a reasonable basis; 2) is an unreasonable position or 3) is a willful attempt to understate a tax liability or a reckless of intentional disregard of rules or regulations. See 31 C.F.R. §10.34(a).
x A practitioner giving written advice must make reasonable efforts to identify relevant facts, make only reasonable factual and legal assumptions and relate those relevant facts to the applicable law. See 31 C.F.R. §10.37(a).
xi "Competent practice requires the appropriate level of knowledge, skill, thoroughness and preparation necessary for the matter for which the practitioner has been engaged. 31 C.F.R. §10.35.
xii A practitioner "generally may rely in good faith without verification upon information furnished by the client. The practitioner may not…ignore the implications of information furnished to, or actually known by, the practitioner, and must make reasonable inquiries if the information furnished appears to be incorrect, inconsistent with an important fact or another factual assumption, or incomplete." See 31 C.F.R. §10.34(d).
xiii See 31 C.F.R. §10.34(d).
xvi 31 C.F.R. §10.37(c).