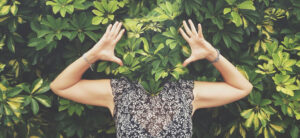 Taxpayer A, who is being audited by the Internal Revenue Service (IRS), comes to you seeking assistance. The problem, she says, is that she reported $20,000 in bogus expenses in each of two years during which she had tried to launch a margarita machine rental business. The IRS is now auditing these expenses, and she fears her deception will be discovered. She wants your help. Should you accept the engagement? What advice should you offer? Taxpayer B is a resident alien married to a United States citizen. He was formerly chief financial officer for a foreign business that has significant sales in the U.S. He left that position, moved to the U.S., and established several entities. Principals in the foreign business would transfer large sums of money to these entities with instructions to forward the money to other entities controlled by unknown persons. The taxpayer would take a small percentage of the money being transferred as compensation.
Despite the fact that Taxpayer B prepared taxes for others, he did not keep accurate records of his own transactions. On his taxes he reported only net rather than the required gross receipts. The IRS assessed a fraud penalty.i When you ask him whether he had ever been investigated for criminal activity, he says, "Yes." He was interviewed by the Federal Bureau of Investigation (FBI) for money laundering, but no charges were filed. Should you take the case?
What would you do?
Part I: Civil vs. Criminal
Most, if not all, practicing enrolled agents (EAs) encounter clients who have not reported income, or inflated business expenses, or not filed returns,
sometimes for years. Many have wondered at what point these activities cross the line into tax evasion and fraud, even criminal activity.
Tax evasion and fraud span both civil and criminal law. The IRS operates only in the civil sphere. When a taxpayer's actions appear to be fraudulent, then the Criminal Investigation (CI) unit within the IRS becomes involved. The CI unit "serves the American public by investigating potential criminal
violations of the Internal Revenue Code and related financial crimes in a manner that fosters confidence in the tax system and compliance with the law."ii Once a taxpayer's actions rise to the criminal level, the case may be referred to the U.S. Department of Justice for prosecution.
The CI unit spent 73.1 percent of its investigative time in 2020 on tax crimes including general tax fraud, abusive tax schemes, refund fraud, employment tax fraud, and identity theft.iii It identified $2.3 billion of tax fraud, issued 1,226 warrants, and convicted 90.4 percent of those charged. The CI unit also investigates cybercrime, public corruption, corporate fraud, money laundering, and organized crime, particularly, as it relates to drug
enforcement.
Part II: Tax Law
Major sections of the Internal Revenue Code (IRC) related to tax evasion and fraud are as follows:
IRC §7201 – Attempt to Evade or Defeat Tax Any person who willfully attempts in any manner to evade or defeat any tax imposed by this title or the payment thereof shall, in addition to other penalties provided by law, be guilty of a felony and, upon conviction thereof, shall be fined not more than $100,000 ($500,000 in the case of a corporation), or imprisoned not more than 5 years, or both, with the costs of prosecution.
The Code encompasses both the willful attempt to evade the assessment of a tax and to evade or defeat the payment of a tax.iv Evasion of assessment is more common and usually takes the form of omitting income or inflating expenses. Charges can be brought even though the IRS has not assessed the tax or demanded payment. The Code applies to willful evasion of another's tax, which also applies to tax preparers.
Evasion of assessment has three legal elements: (1) an attempt to evade or defeat a tax or the payment of a tax; (2) an additional tax due and owing, and (3) willfulness. The IRS must prove each element beyond a reasonable doubt. The taxpayer must have taken some action, like filing a false return, failing to file a return, concealing income, failure to pay estimated tax, or any other conduct likely to conceal or mislead.v
IRC §7203 – Willful Failure to File Return, Supply Information, or Pay Tax Any person required under this title to pay an estimated tax or tax, or required by this title or by regulations made under authority thereof to make a return, keep any records, or supply any information, who willfully fails to pay such estimated tax or tax, make such return, keep such records, or supply such information at the time or times required by law or
regulations, shall, in addition to other penalties provided by law be guilty of a misdemeanor and, upon conviction thereof, shall be fined not more than
$25,000 ($100,000 in the case of a corporation), or imprisoned not more than 1 year, or both.
Other Code sections include IRC §7204, Fraudulent Statement or Failure to Make Statement to Employees, which states that any person who provides a false or fraudulent statement to an employee could be fined up to $1,000 and imprisoned up to 1 year, or both. Also, conviction for violations of IRC §6050Ivi involving cash receipts of more than $10,000 in trade or business, the taxpayer is guilty of a felony and can be imprisoned up to 5 years.
Finally, IRC §6663, Imposition of Fraud Penalty, imposes a 75 percent penalty for an underpayment for which the Secretary establishes that any portion is attributable to fraud unless the taxpayer establishes by preponderance of evidence that a portion is not attributable to fraud.vii
Part III: Recognizing Fraud
The Internal Revenue Manual (IRM) contains guidance for IRS compliance employees on how to recognize fraud and develop fraud cases.viii The
purpose of this guidance is to identify fraud, particularly in areas of high-risk noncompliance. This is done by pursuing civil fraud penalties and
recommending cases for prosecution.
The first step is for an IRS employee to recognize indicators (or "badges") of fraud. The IRM identifies 67 specific indicators categorized by income,
expenses or deductions, books and records, allocation of income, conduct of taxpayer, and methods of concealment.ix Some indicators are obvious, like omitting sources of income or claiming fictitious deductions. Some are less apparent such as failure of the taxpayer to follow the advice of
accountant, attorney, or tax preparer or journalizing questionable items in the wrong account.
The Internal Revenue Manual notes that "fraud is substantiated by establishing affirmative acts…actions taken by the taxpayer, return preparer and/or promoter to deceive or defraud."x The key factor is intent.
One taxpayer, for example, reported almost $200,000 in bank fees, which raised the suspicions of the IRS revenue agent. Because the taxpayer claimed he had no understanding of accounting including what constitutes a valid business deduction, he thought what should be included were bank loan repayments as well as actual service fees. This taxpayer had a successful business with annual gross receipts approaching $4 million. Is the lack of understanding of basic accounting by this successful businessman credible? Was he being disingenuous? Did he intend to deceive or defraud?
When a situation, like that just described, is nebulous as to intent to deceive or defraud, the IRS will often focus on resolving the tax debt without
raising the issue of fraud. But, if the taxpayer is uncooperative or repeatedly lies, the IRS may take these actions as prima facie evidence of fraud.
In September 2021, the U.S. Tax Court upheld a civil fraud penalty imposed in an IRS audit because a body shop owner repeatedly lied to the revenue
agent about the number of rental properties owned, business vehicles, and business accounts. The attorney for the taxpayer argued that the man was unsophisticated, but the Court disagreed. The Court held that his actions and intentions demonstrated intent to evade tax.xi
Under IRM procedure, an IRS compliance employee who identifies indicators of fraud must consult the group manager. If the manager agrees, then the fraud enforcement advisor (FEA), who assists with fraud investigations and offers advice on tax fraud, is consulted.
If the FEA concurs, then the group manager within that unit must review and agree that fraud is indicated. At that point, the case enters "fraud
development" status. An examiner must then continue developing the case until the affirmative acts of fraud are established or a determination is made that potential for fraud is not present. If affirmative acts are established, the FEA refers the case to the CI unit.
Part IV: Takeaways
Most EAs encounter clients who have not reported income, claimed excessive expenses, or who (by their other actions) raise suspicions. When that occurs, an EA must evaluate whether the possibility of tax evasion and fraud are present. If so, then it is time to bring in a legal professional and take
precautionary measures.
Monitor for Danger Signals
During an audit or other action, the IRS may not reveal that the taxpayer is being investigated for fraud. However, EAs should be attuned to signals that may indicate that fraud is suspected. One such signal might be if the revenue agent or officer on the case does not return calls and is not otherwise responsive. Other signals might include IRS interviews with the taxpayer's accountant or business associates, or summons being issued for bank and other financial records.
Know the Badges
Review the indicators or "badges" of fraud in Internal Revenue Manual 25.1.2.3. Just because a taxpayer fails to deposit receipts in a business
account (contrary to established practices), for example, does not mean fraud has occurred but it is one indicator.
Be Aware of Privilege
IRC §7525, Confidentiality Privileges Relating to Taxpayer Communications, grants EAs as well as others authorized under federal law to practice before the IRS common law protections of confidentiality which apply to a communication between a taxpayer and an attorney. However, this privilege applies only to noncriminal tax matters before the IRS and any noncriminal tax proceeding in federal court brought
against the United States, except tax shelters. When criminal charges are made, the issue of privilege becomes more complex, and the EA needs to seek legal guidance. In some instances, an EA may be protected even in criminal matters if he or she is working under an attorney.xii
Consult Legal Professionals when Appropriate
Once fraud penalties are involved, an experienced EA might continue to handle a tax resolution case. However, it is prudent to consult an attorney. All EAs should have an established relationship with an attorney who they can rely on when the need arises. Often attorneys will provide some guidance on basic issues without charge. Once allegations of criminal fraud surface, then the EA should immediately consult an attorney. The attorney should then determine whether a criminal attorney should be engaged. This consultation may not result in representation of the client by the criminal lawyer, but, rather, provides behind-the-scenes guidance and support.
In the case involving the taxpayer who invented expenses for two consecutive years, the EA recognized that fraud was indicated, the attorney reviewed
the case and agreed, and consulted the criminal attorney.
Part V: Case Resolutions
So, what happened with Taxpayers A and B?
Taxpayer A's case (which involved fictitious expenses) was referred to an attorney, who advised the client not to talk directly to the IRS, not to admit or deny guilt, to abide by the decisions of the revenue officer, and to pay the taxes and penalties owed without protest. The EA handled the final determination and set up an installment plan for the client. The IRS charged the client with an accuracy-relatedxiii penalty but not the civil fraud penalty.
Taxpayer B was likewise referred to an attorney by the EA. It seems Taxpayer B considered himself a "player" who tried to use multiple entities to help
his former employers avoid U.S. taxation. But, he was in over his head, something soon discovered by the foreign principals who withdrew their
business. He was left with a huge tax debt which he had no hope of paying on his current modest salary. Taxpayer B was assessed with a civil fraud penalty, though the attorney requested that the IRS abate the penalty to remove the mention of "fraud" from his record and the IRS complied.
Though both cases were eventually handled by attorneys, the EA initially recognized that the taxpayer may have or did commit fraud, and the time
had come to consult an attorney, and (perhaps) hand over the case to a legal professional.