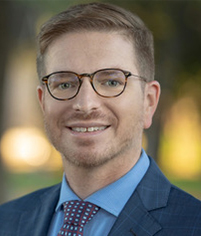 In this issue, I want to specifically write about two things very relevant to the upcoming year – diversity initiatives and the EA Journal's 2022 call for articles.
In this edition's Take Note, you will be introduced to the Diversity, Equity, and Inclusion Task Force, whose goal is to make the National Association of Enrolled Agents (NAEA) a welcoming place for all potential and current members. In my opinion, it is desperately needed to recruit and retain the next generation of members.
I joined the NAEA in 2010 after passing the Special Enrollment Exam (SEE) and did not attend major events until 2015. Being 37 years old and gay, I was out of place due to age and orientation – and felt it. It is hard to explain, but I had an inherent sense it was not a safe space to be out except with a few trusted people. No classes ever used same-sex examples; I was always asked about my wife; people who stand out from the "norm" were covertly ostracized; and the list goes on.
Fast forward to today, I still do not think it is entirely safe to be out at an NAEA event. I found a larger community of people who know and support me and my husband, but the idea of ever referencing him with his gender in a class makes me very, very hesitant. I know many of you might think it is no issue for me to do so, but the fact I do not feel that way is the issue.
I am speaking up because I can easily hide my identity (Well, buy me a drink or two, and maybe not!). Many people cannot. We need diverse perspectives, voices, and faces in our membership and in our leadership. Other organizations have these same problems, so this is a chance for the NAEA to lead our profession and potentially encourage a broader universe of tax professionals to earn the enrolled agent license. I hope we accept this
challenge.
For the upcoming 2022 EA Journal issues, we will accept articles on any topic. However, below, the editorial board outlines some topics we would like to encourage:
Aggregation rules for certain commonly owned entities (§52(a), §52(b), etc.)
Domestic and international update if the Build Back Better Act passes
New developments in cryptocurrency (broker; staking; wash sales; new guidance)
Foreign Bank Account Report (FBAR) penalties and current issues
Commonly unexplored due diligence items
New identification verification requirements for tax professionals and taxpayers
Retirement options for small business owners
How to reconstruct S corporation stock basis due to new Form 7203
Appropriate use of estimates on a tax return
Schedules K-2 and K-3 overview (starting in 2021)
Family limited partnerships
In addition, we are doing two types of articles moving forward:
Feature articles: Generally, 2,000–2,500 words in length that go in-depth into the selected topic.
Snapshot articles: Generally, 750–1,000 words in length that give the reader one to two key useful nuggets. These articles are intended as a quick, easy read.
Please send any submission, with your short biography, continuing education questions, and photo, to tom@gtax.biz. Thank you!