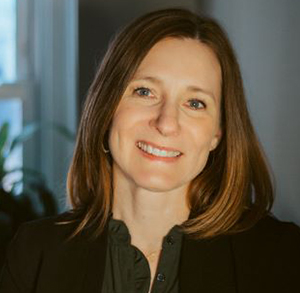 " Change your opinions, keep to your principles; change your leaves, keep intact your roots."
– Victor Hugo
The National Association of Enrolled Agents (NAEA) Code of Ethics clarifies roles and responsibilities within a profession and provides guidance to the professional for addressing common ethical questions. These guidelines are what set NAEA members apart from other tax professionals. They also help elevate the professional reputation and public perception of NAEA members. A taxpayer working with an NAEA member has added assurance that the enrolled agent (EA) is adhering to a higher professional standard and will act in accordance with an ethical code.
A code of professional ethics can also be a guide for an organization's leadership in navigating big changes. With the right framework based on a strong set of values, change management can feel less daunting. As the NAEA explores governance and structural changes, several provisions in the Code of Ethics provide the guidance needed for leadership to communicate the proposed changes, as well as for members as they consider what's being proposed:
Members will strive to enhance the status of enrolled agents and promote their qualifications to serve the public. A strong NAEA that can effectively advocate for and represent the profession is rooted in a strong membership base that is serving all members wherever they reside. The NAEA must focus on the needs and wants of the current members, as well as be able to anticipate and evolve to meet the needs of future members.
Members will demonstrate honesty, integrity, and objectivity in all their professional actions and relationships. Change management requires open and transparent communication. Members should be presented with reasons for change and be given the opportunity to participate in the process. Members can provide constructive feedback and ask relevant questions to ensure that all options are being considered and all voices are heard.
Members will support the efforts to advance the reputation and prestige of the EA license. Tax professionals have many choices when it comes to membership organizations, but the NAEA is the only national organization dedicated to enrolled agents. By removing the barriers to entry and making membership more universally accessible, we allow all enrolled agents the opportunity to join the organization, utilize the benefits and services, interact with their peers, and get access to education and information.
NAEA leaders and members can all rely on these values to help guide us through change. Structural or governance change can mean big changes for an organization, but it doesn't mean we abandon our founding principles. Change is also not done as an affront to our founders or all those who have built and supported the NAEA along the way; it's done to ensure their legacy endures into the future.