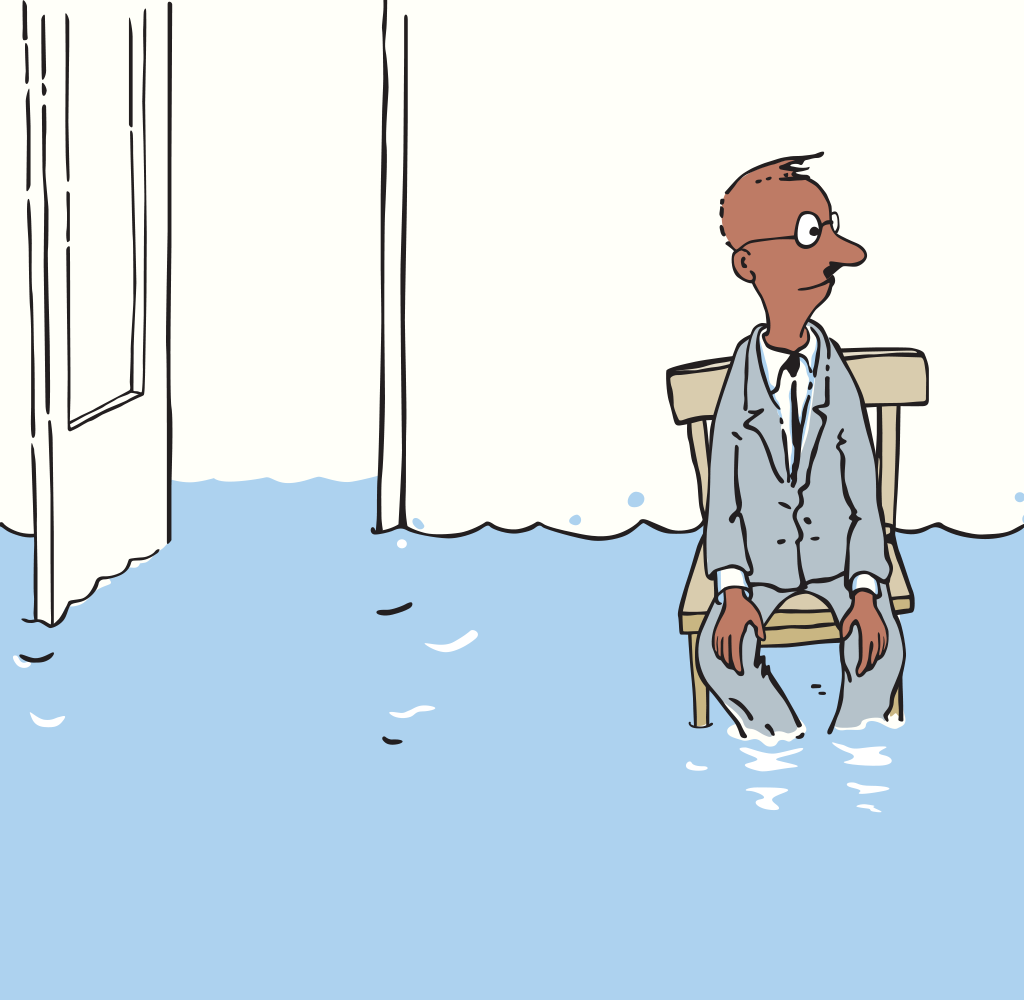 1. QUESTION:
My client sustained considerable damage to his home in Dayton, Ohio, following the storms, flooding, etc., in his area this past June. It may take him some time to get appraisals, resolve his insurance claim, etc. At this point, he does not know the size of the loss or if it is best to claim it on his 2018 return or wait to claim it next filing season on his 2019 return. Since this is a major disaster and qualifies for a casualty loss deduction under the new Tax Cuts and Jobs Act (TCJA) rules, can my client claim the loss as an additional standard deduction on his 2018 return?
ANSWER:
Your client's casualty loss is deductible as an itemized deduction on Schedule A but it is not a "qualified disaster loss" that would allow for an additional standard deduction and other special treatment.
Under the TCJA, for tax years 2018-2025, taxpayers may deduct a personal casualty loss only if the loss resulted from a federally-declared disaster. A major disaster was declared for Ohio counties on June 18, 2019. Thus, your client can claim the loss on Schedule A (Form 1040), line 15. The loss is subject to the 10 percent of adjusted gross income (AGI) and $100 per incident limitations. He can claim the loss on his return for tax year 2019 or, alternatively, on an original or amended return for tax year 2018.
Under the TCJA, for tax years 2018-2025, taxpayers may deduct a personal casualty loss only if the loss resulted from a federally-declared disaster.
The Disaster Relief and Airport and Airway Extension Act of 2017, the TCJA, and the Bipartisan Budget Act of 2018 provide special casualty loss treatment for disaster-related losses from Hurricanes Harvey, Irma, and Maria, certain California wildfires, and federally-declared disasters that occurred in 2016. The special rules allow a "qualified disaster loss" to be claimed as an itemized deduction or as an additional standard deduction if the taxpayer does not itemize deductions. Also, the 10 percent of AGI limitation is waived and the per incident limitation is increased from $100 to $500. See "Qualified Disaster Losses" on page 16 of IRS Pub. 947, Casualties, Disasters, and Thefts.
A "net qualified disaster loss" is a qualified disaster loss reduced by casualty gain. Net qualified disaster losses are claimed on Schedule A (Form 1040), line 16. If the taxpayer itemizes deductions, the loss is added to other miscellaneous deductions. If the taxpayer does not itemize, the regular standard deduction is listed on line 16 and the two amounts are added together. Either way, a net qualified disaster loss is not reported on line 15. See the Schedule A instructions for line 16.
A final note about Schedule A: Line 15 has the lengthy label: "Casualty and  theft loss(es) from a federally declared disaster (other than net qualified disaster losses)." In other words, the taxpayer is directed to put losses stemming from federal disasters here, but not qualified disaster losses. Line 16, in contrast, is for "other itemized deductions." Here, the taxpayer is directed to the instructions which explains to both itemizers and non-itemizers how to enter a net qualified disaster loss on that line.
Because your client's loss was not one of the specified losses, the special rules for qualified disaster losses do not apply. For your client, although the loss he sustained is a deductible casualty loss, it does not get qualified disaster loss treatment that would allow an additional standard deduction.
2. QUESTION:
A taxpayer unofficially separated from her husband in November 2018, although they were still legally married at the end of the year. (They did not start divorce proceedings until recently and will probably be divorced by the end of 2019.) They do not have children at home or other dependents so neither spouse can file as head of household. They did not want to file a joint return for 2018 but agreed, at least verbally, to file separate returns and claim the standard deduction.
We filed a married filing separately (MFS) return for her and apparently her husband did the same. However, he just contacted her to say he changed his mind and now intends to file an amended return in order to itemize deductions. He told her that it is "more beneficial" for him to do it that way. She has very little to itemize, certainly nothing near the $12,000 MFS standard deduction. Is she required to amend her return and itemize? Will she have to pay a penalty and interest on the additional tax she will owe?
ANSWER:
This taxpayer does not have to amend her return to itemize deductions if she does not wish to and her husband may not amend his return, either, in that case.
Although it is true that a married taxpayer who files a separate return may not use the standard deduction if the other spouse itemizes deductions, the rule under IRC §63(c)(6)(A) disallowing the first spouse's standard deduction does not apply here. That is because the taxpayer's husband claimed the standard deduction on his original return and is now trying to change his original election.
Changes in the election to itemize deductions are covered under IRC §63(e) (3). In general, a taxpayer may amend a return to switch from the standard deduction to itemizing deductions, or the other way around. However, if a married taxpayer files a separate return, the change is not allowed unless 1) the other spouse also changes his or her election and 2) both spouses consent, in writing, to any additional taxes assessed.
In this taxpayer's situation, she clearly does not agree to amend her return to itemize deductions or to pay any additional taxes due, and obviously would not consent in writing to make such changes. Her husband's amended return, if he does go ahead and file it, will not be allowed. Note that the same would hold true if they both had initially itemized deductions and either one of them wished to switch to the standard deduction without the other's consent. See "Married persons who filed separate returns" on page 156 of IRS Pub. 17, Your Federal Income Tax.