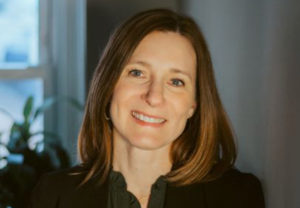 Each National Association of Enrolled Agents (NAEA) member has a unique perspective and a distinctive voice. This diversity is what makes our association stronger and more powerful. We strive to build and support an organization that truly represents the enrolled agent (EA) profession, where members from all walks of life share a common cause. This is the purpose that sustains our community and fuels our progress.
Advocacy is what propels our association's mission forward. It is the unwavering commitment to shining a spotlight on issues that matter most to our members and the EA profession. By addressing these concerns, with the power of our members' support, we can amplify the voice of the enrolled agent community. Whether it's protecting the EA's right to practice, advocating for tax administration reforms, or pushing for improved service for tax professionals, our association's advocacy initiatives form the backbone of our impact.
This past May, we brought members together to Washington, DC, to personally get involved in those efforts. It was the first Fly-In Day we had hosted since the pandemic, and it was clear that members were thrilled to be there. The participants came from all over the country and represented diverse backgrounds, work settings, races, ethnicities, and ages. It was especially exciting to have more than a dozen first-time attendees, and several new members at the event. Nancy Remo, EA, who shares her story on page 8, was one such member.
As we strive for more effective advocacy and representation, there are constant challenges. As the only association that represents the enrolled agent profession, we must proactively seek out unique and diverse perspectives to ensure that each one can get involved in the ways that are most meaningful to them. It is up to each one of us to create these opportunities and to ensure that all voices are heard, and all viewpoints are valued.
Over the past year, I have had the opportunity to meet and interact with more members at events and see this vibrant, diverse, and beautiful community.
The association becomes a powerful platform for advocacy and change when it is representative of the community it serves.