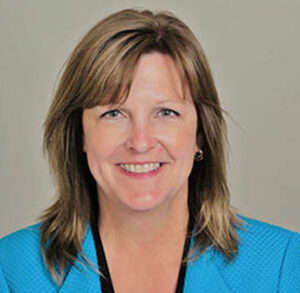 On a recent hiking trip, I came across a tree reaching at least 40 feet into the sky and growing on top of a rock that stood at least three times taller than me. As I stood in awe, I noticed the tree's roots. While the majestic tree grew strong on top of this enormous rock, the roots had grown into an envelope around the rock. The roots were twisted and wrapped giving the appearance that the rock was sitting in a large woven basket. As I pondered how many years it must have taken for this to happen, I sat amazed at how the tree had overcome the challenge it was given by adapting to the environment it was in. To survive and grow, the tree had to make changes.
This year is the official start of our new strategic plan. And what does a new strategic plan bring? Change.
A strategic plan is a set of goals and a blueprint for the future of our association. It gives direction. It defines how we allocate our resources. It defines how we will reach our long-term ambitions.
Our strategic plan recognizes that the National Association of Enrolled Agents (NAEA) is the association for enrolled agents (EAs). It is the place that we want licensed tax experts to call their professional home. Here, they will find peer assistance, services to help them build their businesses, relevant and timely education, and information to keep them up to date on all tax news and legislation, as well as the assurance that their profession, the credential that they worked hard for, is protected. The past few years has brought many challenges and as the NAEA celebrates its 50th year, we are setting the foundation for the future. We aspire to build and cultivate a space where professionals of all backgrounds and experience can find the support and resources they need to thrive as sought-after tax professionals.
Our mission is "to empower enrolled agents everywhere." We need to provide service, support, and programs to all enrolled agents and future enrolled agents at every stage of their professional careers.
Our vision is "to build a dynamic and diverse collaborative community of sought-after tax practitioners who make a difference in the lives of America's taxpayers." We will strive to create an inclusive and welcoming community where EAs can connect with their peers and get the education they need to best serve their clients.
We will hold close the beliefs and principles that guide the NAEA and its individual members: collaborative community, equity and inclusion, expertise, integrity, and ethics.
One thing you will hear me say repeatedly this year is "Membership, membership, membership." The leaders, volunteers, and staff of our association need to remind ourselves of what we will accomplish when we ask ourselves this question, "What will make the lives of our members better?" We are a
membership association. We are here to improve the lives of our members. If we are not doing so, we are failing.
As we march forward with a new strategic plan, we must remind ourselves that just like the tree, there comes a time to adapt and change to succeed in the environment we find ourselves in. We will change. We will adapt. And we will continue to grow.