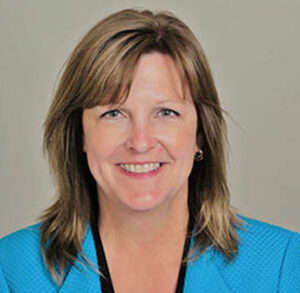 I have coached a competition winter guard team for our local school system for over 11 years.
I got involved after attending a competition to watch a close friend's daughter perform for a different high school winter guard team. While there, for the first time, I had the opportunity to watch the local team perform. When they took the floor, I noticed there was no coach, their program was less than stellar, there were no costumes or uniforms or props, and there were no parents cheering in the stands. This was puzzling, so I began to ask around the community, "What's the story?"
What I discovered about this group of kids inspired my determination to help them. These students had come together to create their own team, write their own choreography, and do the best they could to pull together costumes. They didn't have a coach and they didn't travel to competitions via school transportation. They rode together in an old rusty minivan driven by one of the high school seniors. They placed last in every competition they had ever participated in for several years. Yet, they persisted.
While most schools hold auditions for their winter guard team, I decided there would be no tryouts or auditions to be on our team. There would be no cost to participate. If students were willing to come to practice and work hard, they could join. I was determined to give every child the chance to be involved. If they had two left feet or were all thumbs, I would fi nd a place for them where they could feel important and needed. On our team, there is a place for everyone. There were no barriers. Everyone was welcome.
We found used equipment, wore costumes created from dollar store t-shirts and consignment store finds, and built our props in the band room with nearly every crazy item we could fi nd at the reuse center. I was the choreographer despite it not being one of my strongest skills. We raised funds by parking cars, picking up trash, and cooking concession food at local football games. We were determined to succeed.
My hubby and I took the team to competitions across Kentucky, Ohio, and Indiana. Their scores began to increase with each competition. This team improved from a last place team to the third best scores in the tristate. What an accomplishment! I was convinced I had created the perfect model for a successful winter guard team.
But then, I retired, and a new coach came along. I would bump into kids on the team here and there. They would tell me I was missed, how the new coach is doing everything differently, and share how they didn't like the changes. This coach was doing everything very differently. What is the new coach thinking? After years of practice, I know how to coach this team! Why would he change it?
It was difficult for me to stay quiet while the new coach made these changes. But, to my surprise, his changes worked! He has taken the team from third in the tristate, to second, and then to first place overall. Wow! I didn't expect this to happen!
While it is difficult to accept change and do things differently than we've always done, there comes a time when change is inevitable. And if allowed to happen as it did when I retired from coaching, you may find yourself pleasantly surprised by the outcome.