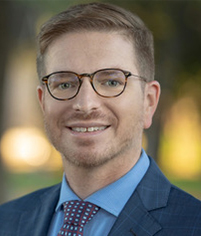 You may wonder why this edition is not an ethics edition as is the EA Journal custom. Rumor has it that the Treasury Department plans to propose changes to Circular 230 this year. We have made an editorial decision this year to postpone the ethics edition until September/October 2022 to see if this happens.
You will also notice that the two feature articles in this edition touch on some of the same broad topics as our last edition: cryptocurrency issues and international tax issues. Today's reality in tax practice is that you need to have a minimum comfort level with these topics. They cannot be avoided or ignored.
The number of cryptocurrency-involved clients exploded this year and taxpayer involvement will only increase over the next few years. Use this year to consider how cryptocurrency impacts your practice and to what extent you will work with clients in this space. If you need additional education, use this upcoming year to get it. The National Association of Enrolled Agents (NAEA) is offering a well-timed Cryptocurrency Certificate Program this summer with experts in the field.
In addition, as time goes on, the world gets smaller. More and more taxpayers have international-flavored items on their tax returns. This came to a head during the 2021 filing season with the new promulgation of Schedules K-2 and K-3 for pass-through entities. For the first time, some tax professionals received complex international tax forms – and were unclear how to handle them.
The tax system continues to grow in complexity and this complexity touches more taxpayers than ever. It is critical for tax professionals to know what they do know and what they do not know. And for what they do not know – decide whether an education deep dive or a referral to a specialist is in order. There is no shame in admitting a return is beyond one's capabilities: It is in the best interest of the client and protects your future right to practice.
In closing, I have two administrative items of note:
I am pleased to announce that I will be continuing as the EA Journal editor-in-chief for another two-year term.
We welcome your content! Please contact me with your ideas or draft content.
Enjoy your summer! Be sure to take time off and recharge before tackling your extension returns.